NTT Virtual Conference Room
NTT Virtual Conference Room
The live stream of the press conference has ended. Thank you for watching.
You can check the live stream on the day from the following.
Broadcast schedule
Manday,February 7
14:45~ Delivery room can be entered
15:00~ Live Live distribution started
 15:00~15:40 NTT conference * Time may change.
NTT Virtual Salon
Prior to the delivery of the press conference,
we will introduce NTT's efforts and We have a virtual salon where you can enjoy 3D space.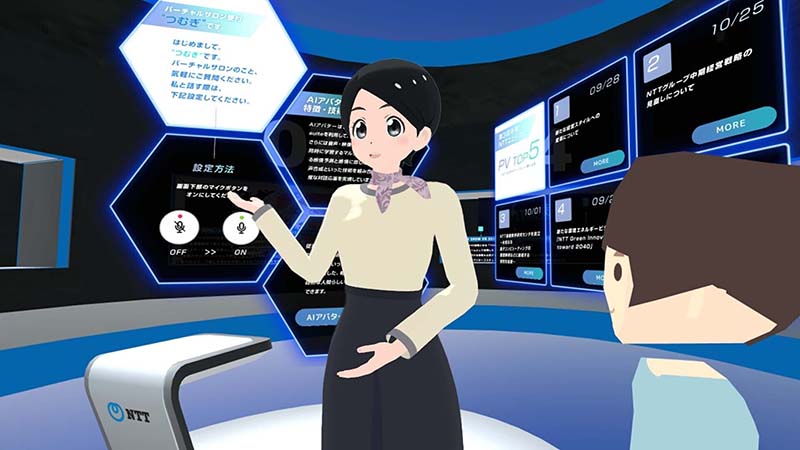 You can experience the hot news of the third quarter, the introduction of the large-scale event held at DOOR, and the AI ​​avatar that guides you to the virtual salon.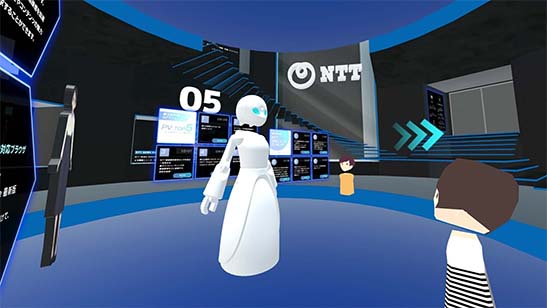 From 14:00 to 17:00 on February 7, you can enjoy customer service with the pilot-operated "alternate robot OriHime-D" avatar.
Thank you for your visit.
ABOUT DOOR?
The ways in which the world interconnects have changed.
The practices of the past no longer work.
Some of this is hard to adjust to. And some of it makes us feel alone.
But what we are witnessing could be the birth of a new world.

DOOR is the "new normal" of interaction.
Take a trip as another "you."
Express yourself. Transmit yourself.
Encounter new people.

Connect with space, with words, with moving experiences...
And get the things you want...
From a communication platform that embraces everything.
Step into the next world.