About DOOR?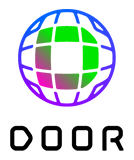 The world interconnects have changed.
The practices of the past no longer work.
Some of this is hard to adjust to and can make us feel alone.
But what we are witnessing could be the birth of a new world.

DOOR is the "new normal" of interaction.
Take a trip as another "you."
Express yourself. Transmit yourself.
Encounter new people.

Connect with space, with words, with moving experiences...
And get the things you want...
From a communication platform that embraces everything.
Step into the next world." "New Normal" of interaction.
Since the pandemic, new lifestyles with Covid-19, such as telework and remote school, have been spreading rapidly, and it is required to realize a "remote world" that is compatible with keeping distance from others and activating the economy.
Considering the current situation, "DOOR" is a new challenge by NTT Group to realize the "new normal", "aiming to be a place for interaction in 3D that can lead to exciting surprises DOOR is an XR platform provided by NTT, and was launched in November 2020 as Japan's first 3D space type owned media.
It is a unique platform to NTT that enables to spread information and communicate freely and openly.
Since its launch, it has been used by many people from corporations to individuals.
No app install required
Access available via browser

Convertation and setting items freely in this 3D space

Compatible with multi-devices such as PC, smartphone, and VR headset

Watch NTT's latest news "NTT NEWS ROOM"

Create your own room Services
Installing apps is not required.
Users can access DOOR rooms via browser, and use by various devices like PC, smartphone, and VR headset
Anybody can create 3D space in a easy way
For beginners
We've prepared templates for general- purpose.
Create rooms just by placing pictures, videos, 3D dates quickly.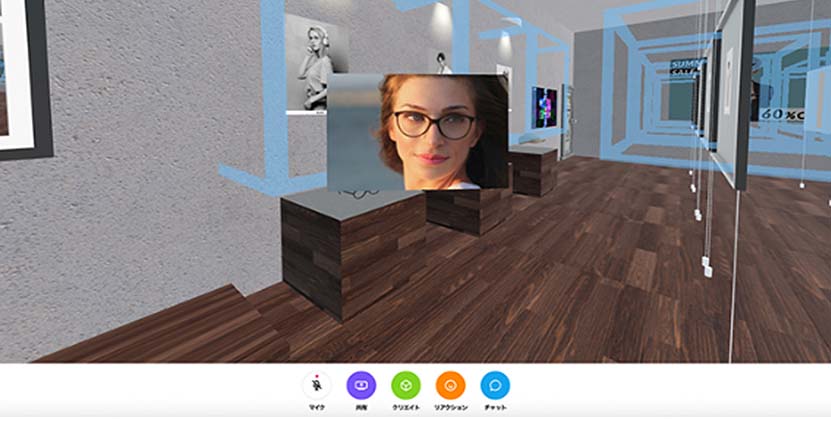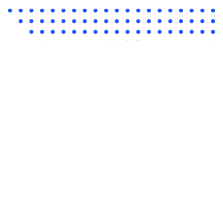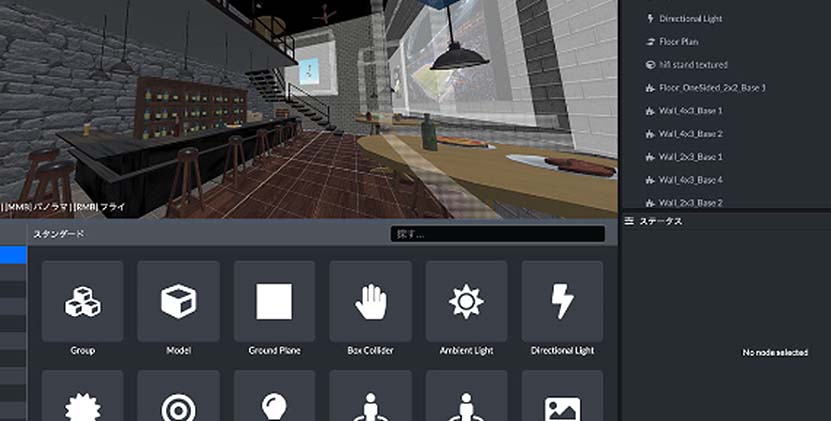 For experienced creators
It's possible to create your original room with "room layout function" that enables to start from making "scenes"
Developing various contents with DOOR
Virtual Shop and Exhibition
Promote your products in an avatar communication with voice.
Displaying items easily in the room


Virtual Office, Meeting room
Share your PC screen or materials live in a virtual space.
Voice communication with multiple people
Large events with a lot of people
Creating a theme room for the event, with music playing and video. "DOOR", a 3D space that embodies the "Remote world"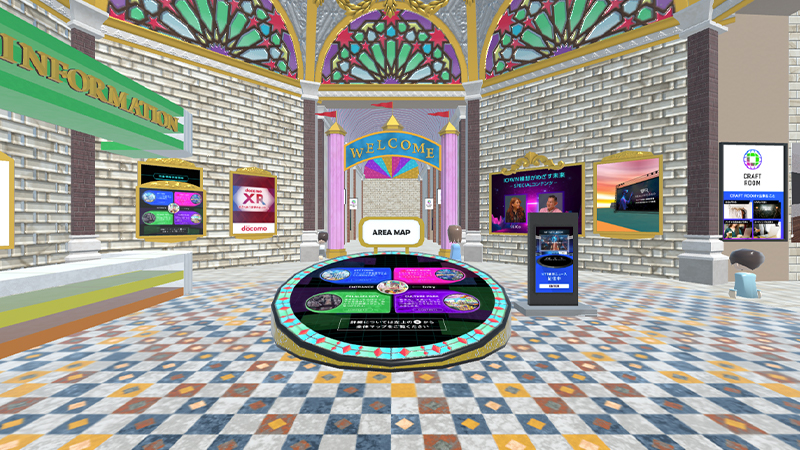 Go to the entrance
How to enter rooms
"Enter Room right now"
Enter the room without any settings. You can change settings in the room
How to move in the room
PC
Move WASD or Arrow keys

Directions Move the mouse with pressing the left button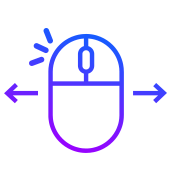 Smartphone
Move Joystick on the left botttom corner/ Pinch in for forward,
Pinch out : Back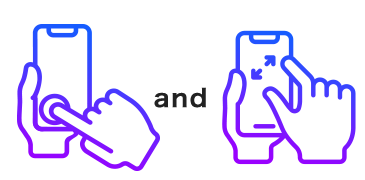 Directions Swiping