DOOR Operation
DOOR Operation
How to enter the room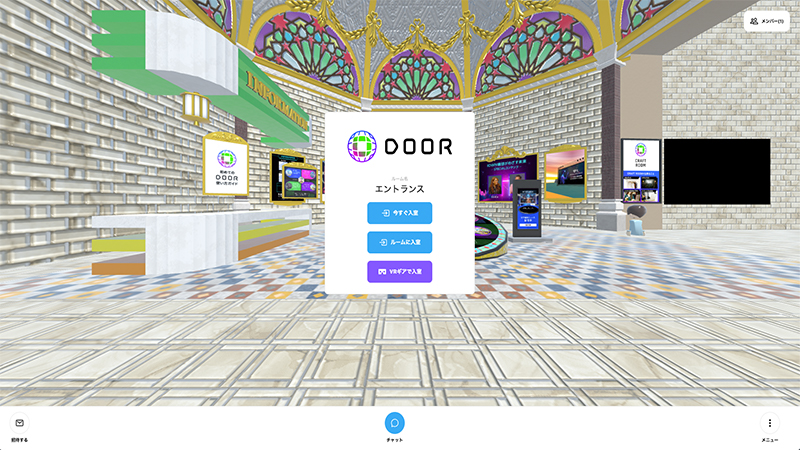 You can enter the room in three ways from the entrance and the list of recommended rooms.
Enter the room right now

You can enter the room without any avatar settings. It can be set even after entering the room.
Enter the room

Enter the room by setting the avatar and name.
Enter the room with VR gear

You can enter the room using a VR device.
Moving through the space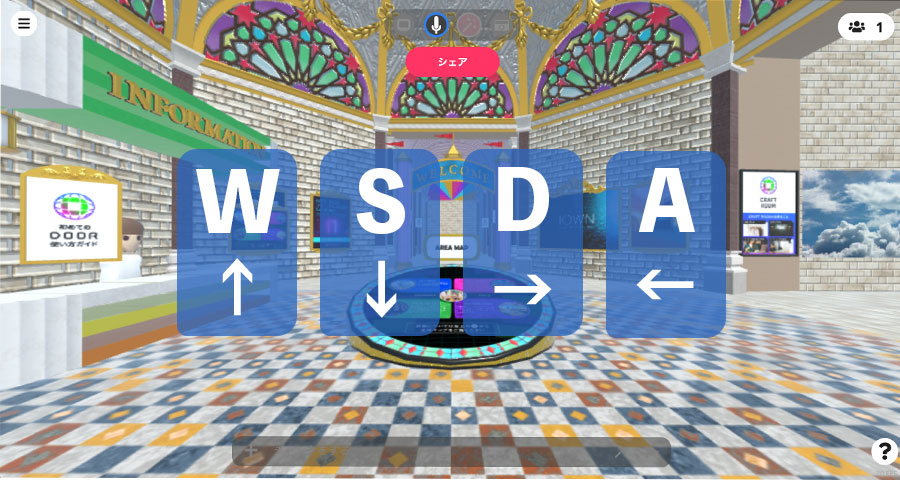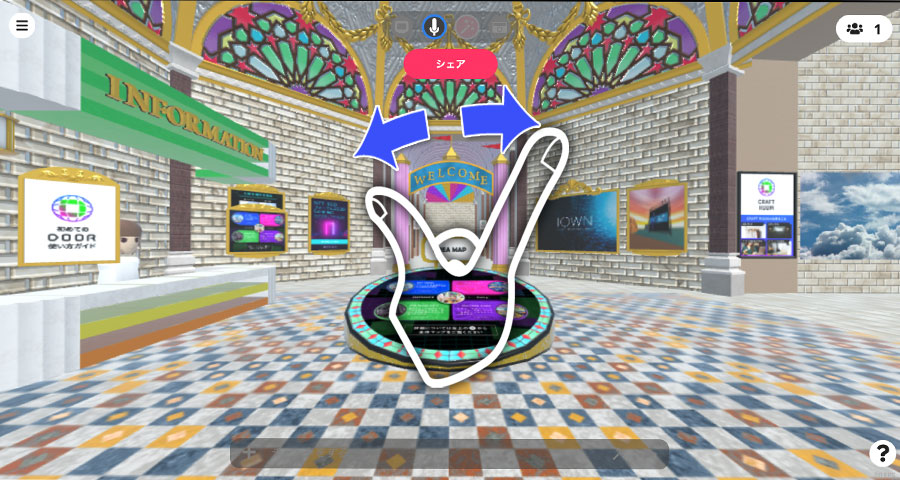 Move using the buttons on your keyboard: [A] to go left, [D] to go right, [W] to go forward, and [S] to go backward.
Or use the keyboard's arrow keys: [↑][→] [↓] [←].
Share URL and invite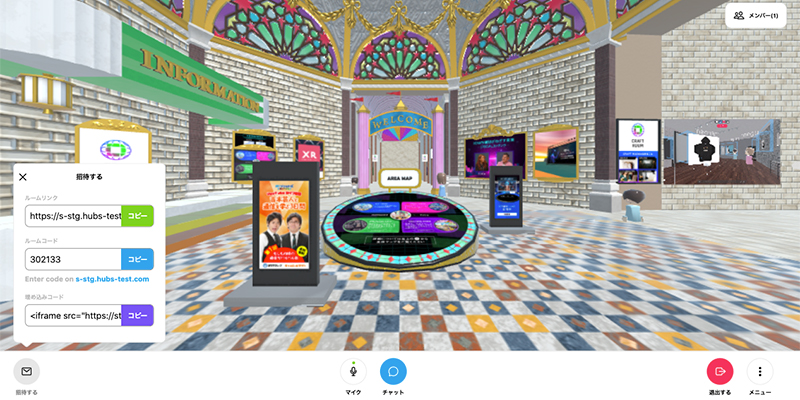 The Room Share Dialog provides information needed to share a room with other users and allow them to join it.
Communication in my room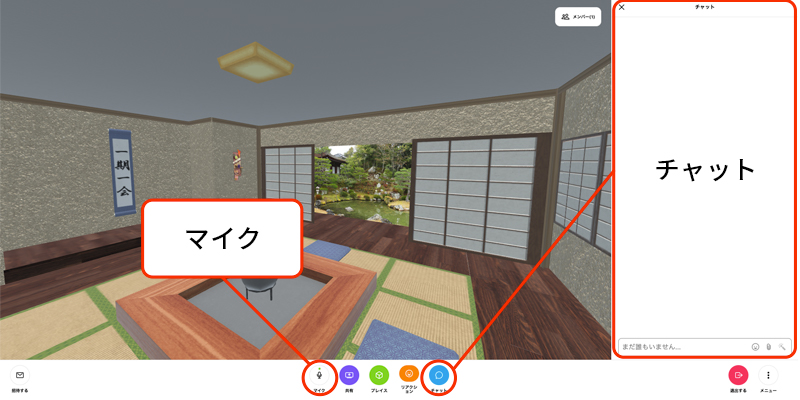 You can communicate with the gathered friends by voice or chat.
Voice conversation

You can talk with your friends in the room by turning on the microphone button at the bottom of the screen.
Chat conversation

Click the chat button at the bottom of the screen to display the chat screen.
You can enter text and have a conversation.
Looking around you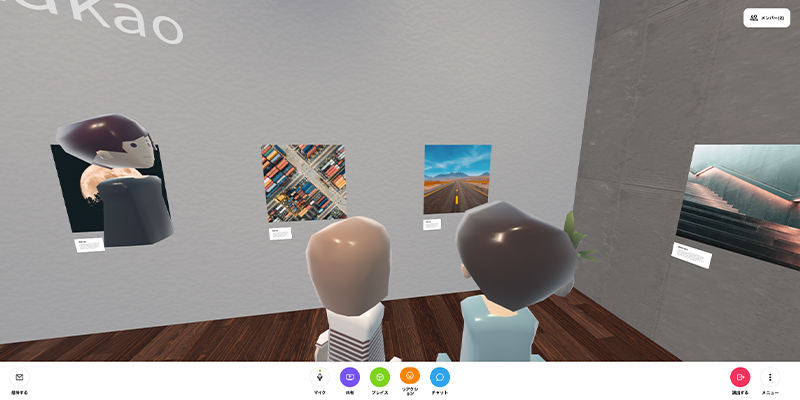 Left-click on your mouse, hold, and drag to change the direction you are looking.
Take a picture with a camera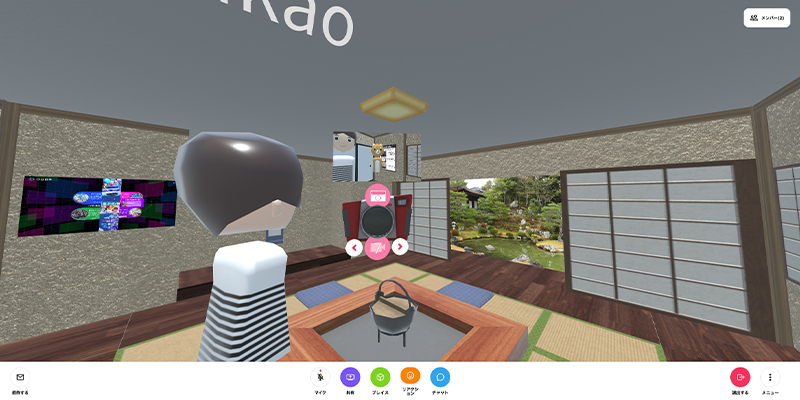 Click the camera button in the item menu at the top of the screen to bring up the camera. You can also set the timer and switch between video and still images.
(CRAFT ROOM only)
React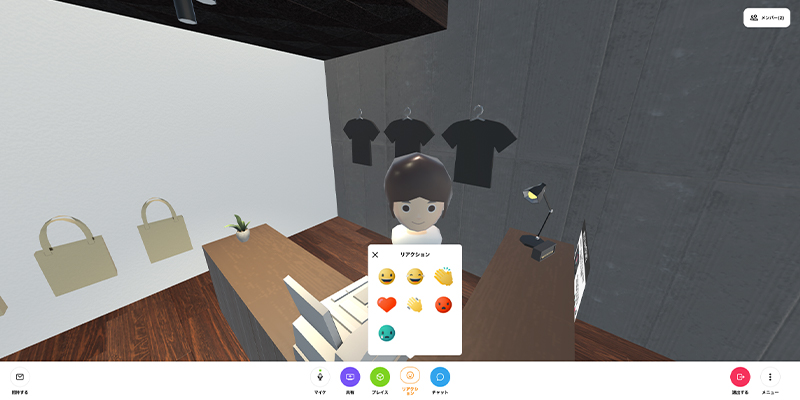 Click the Place button at the bottom of the screen. Click the reaction button to display the action menu.
(CRAFT ROOM only)
Moving to a different room (Overall Map)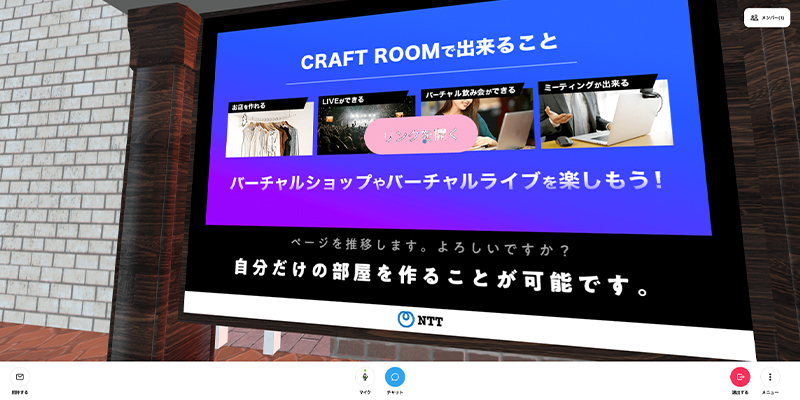 Move to a different room or display content by clicking on the "open link" or "visit room" buttons appearing in the 3D space.
Place items and images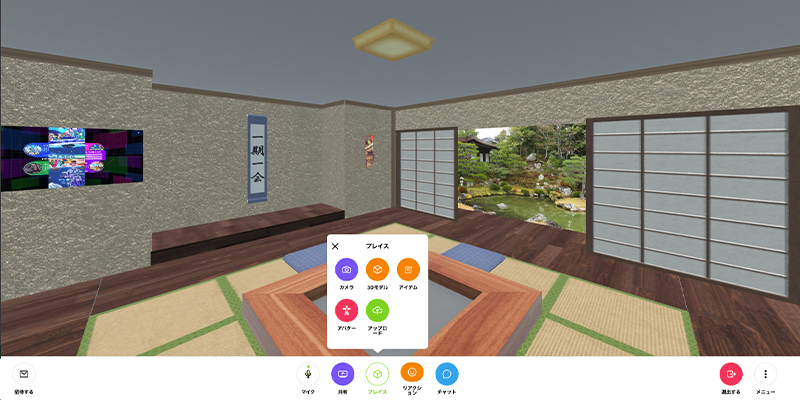 You can place data such as photos saved on your computer and videos such as YouTube in the room.